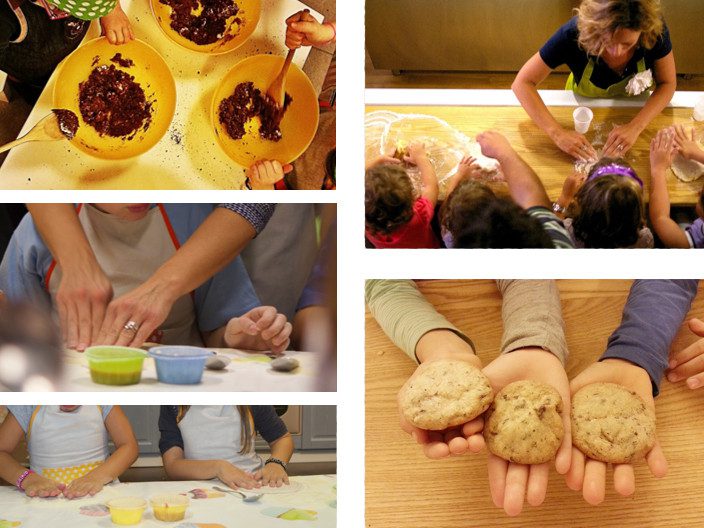 Every week, the little ones can learn to cook while having fun!
Since 2017, the activity with the cooking school has been renewed every year, mainly dedicated to children aged 4-12 years.
Children can learn to cook, with their own hands, simple dishes of the Italian culinary tradition. A playful and fun adventure in which they will have the opportunity to "roll up their sleeves".
Together with the very capable and very kind teacher, Elena, the children and their families will be able to rediscover the emotional, educational and playful value of cooking together through the scents, colours and flavours that the kitchen allows us to experience every day.
Every Monday from 3.00 pm to 6.00 pm. Registrations at the Mini Club by Sunday afternoon.
Photo Gallery