Germany, Jan-2019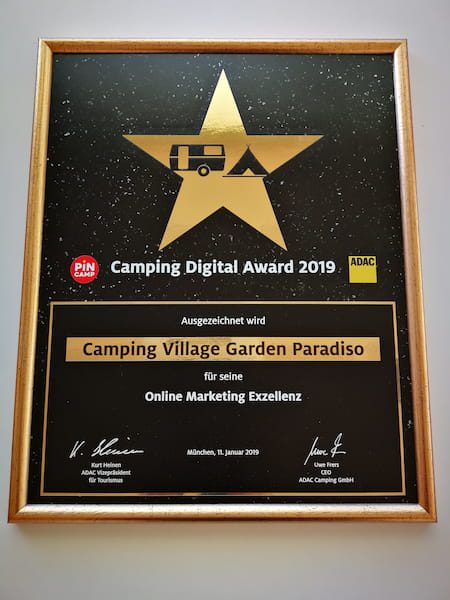 Few days ago, in the south of Germany as usual, the Garden Paradiso Camping Village was appointed with an important award from the ADAC german business.
We're proud to be the best player in Europe for the investments on digital marketing, web reputation, social networks activity.
We want to thanks all the members of out team of the last years 'cause they felt and infused the philosophy of the business: hospitality, courtesy and service.
How should we dream a better way to start the year?